Care Coordination Helps Maximize Your Benefits
Who's on my care team?
You, the member!
A registered nurse and/or social worker
Healthcare providers like your doctor
Subject-matter experts are here to help when needed, like a medical director and behavioral health experts
I'm a new member. What happens after I enroll with My Choice Wisconsin?
New Member Welcome Packet – your informational packet will arrive in the mail.
Welcome call and assessment – A My Choice Wisconsin BadgerCare Plus representative will call you 30 to 60 days after your enrollment date. They will introduce themselves and welcome you to the program. They will ask you questions to complete the new member assessment.
Based on the answers you provide during your welcome call, as well as if you have certain diagnoses or conditions (diabetes, pregnancy, etc.) you may qualify for care coordination. You will be notified via phone call by a nurse or social worker.
What does my care team help me with?
Connecting you to food, housing, and/or other community resources as needed

This includes programs like the WIC nutritional program and prenatal care coordination services that can help with newborn supplies, like diapers and infant equipment

Creating a care plan for your health needs
Setting health and safety goals
Finding the doctors and treatments you need
Coordinating appointments
Helping you understand your benefits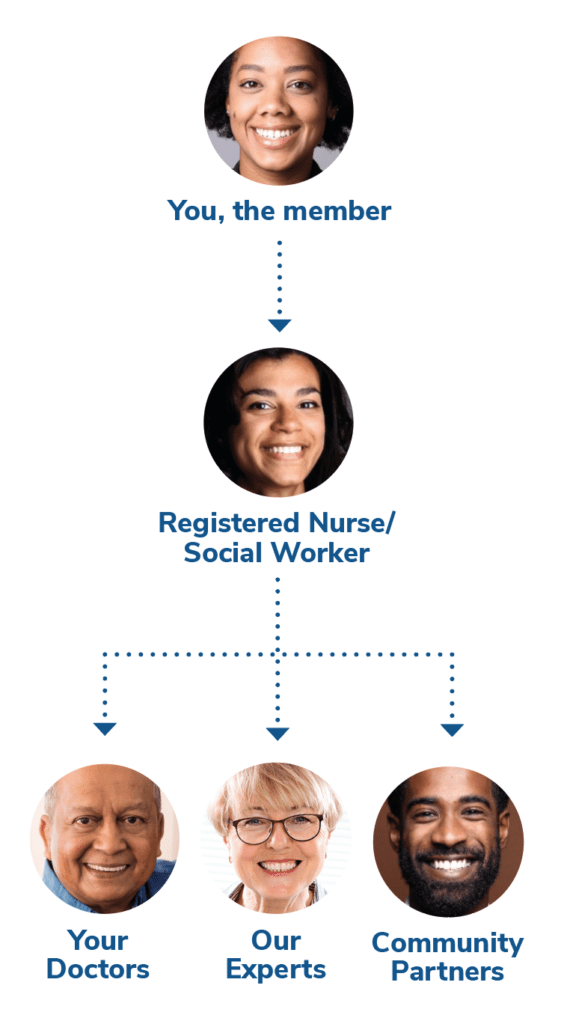 Get More From BadgerCare Plus
We offer BadgerCare Plus in 27 Wisconsin counties. See if you're covered.
See County List
Learn about who can and how to join our BadgerCare Plus program.
How To Join