How we can help you in Manitowoc County?
Welcome to our friends in Manitowoc County. We would love to help you live your best life. My Choice Wisconsin has services available to help meet your needs, in your community. Our Medicare and Medicaid-funded programs include Partnership, Medicaid SSI, BadgerCare Plus, and Medicare Dual Advantage. Caring starts here.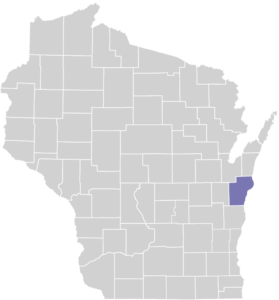 Programs Offered In Manitowoc County
Local Office Contact Information
Address
​1617 Sherman Avenue
Madison, WI 53704
Phone Numbers
Toll-free: 1-800-963-0035

BadgerCare Plus members:
Toll-free: 1-855-530-6790
Office Hours
8 AM - 4:30 PM
Monday - Friday
Please call to set up an appointment.
Aging & Disability Resource Center of Manitowoc County
To learn about your Medicaid SSI eligibility, please contact a DHS enrollment specialist at 1-800-291-2002. For Medicare Dual Advantage enrollment information, please contact us directly at 1-800-963-0035.
BadgerCare Plus
If you are interested in BadgerCare Plus, please contact the East Central Consortia:
Phone: 1-888-256-4563
Fax: 1-855-293-1822
Address
1701 Michigan Avenue
Manitowoc, WI 54220
Phone Numbers
Toll-free: 1-877-416-7083
Local: 1-920-683-4180
Fax: 1-920-683-2718
Office Hours
8 AM - 5 PM
Mondays
8 AM - 4:30 PM
Tuesday - Friday
or by appointment
Send An Email
More Info
Additional My Choice Wisconsin Contacts
Learn basic eligibility and contact information for each My Choice Wisconsin program.
Program Contacts