How we can help you in Ozaukee County?
Welcome to our friends in Ozaukee County. We would love to help you live your best life. My Choice Wisconsin has services available to help meet your needs, in your community. Our Medicare and Medicaid-funded programs include Family Care, Medicaid SSI, Partnership, BadgerCare Plus, and Medicare Dual Advantage. Caring starts here.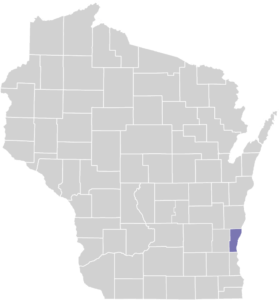 Programs Offered In Ozaukee County
Local Office Contact Information
Address
​2364 W Washington Street
West Bend, WI 53095
Phone Numbers
Toll-free: 1-800-963-0035

BadgerCare Plus members:
Toll-free: 1-855-530-6790
Office Hours
8 AM - 4:30 PM
Monday - Friday
Please call to set up an appointment.
Aging & Disability Resource Center of Ozaukee County
If you're wondering if Family Care or Partnership are right for you, contact your local Aging & Disability Resource Center. For Medicare Dual Advantage enrollment information, please contact us directly at 1-800-963-0035. To learn about your Medicaid SSI eligibility, please contact a DHS enrollment specialist at 1-800-291-2002.
BadgerCare Plus
If you are interested in BadgerCare Plus, please contact the Moraine Lakes Consortia:
Phone: 1-888-446-1239
Fax: 1-855-293-1822
Address
121 West Main Street
Port Washington, WI 53074
Phone Numbers
Toll-free: 1-866-537-4261
Local: 1-262-284-8120
Fax: 1-262-268-7726
Office Hours
8:30 AM - 5 PM
Monday - Friday
or by appointment
Send An Email
More Info
Additional My Choice Wisconsin Contacts
Learn basic eligibility and contact information for each My Choice Wisconsin program.
Program Contacts