Medicaid Renewals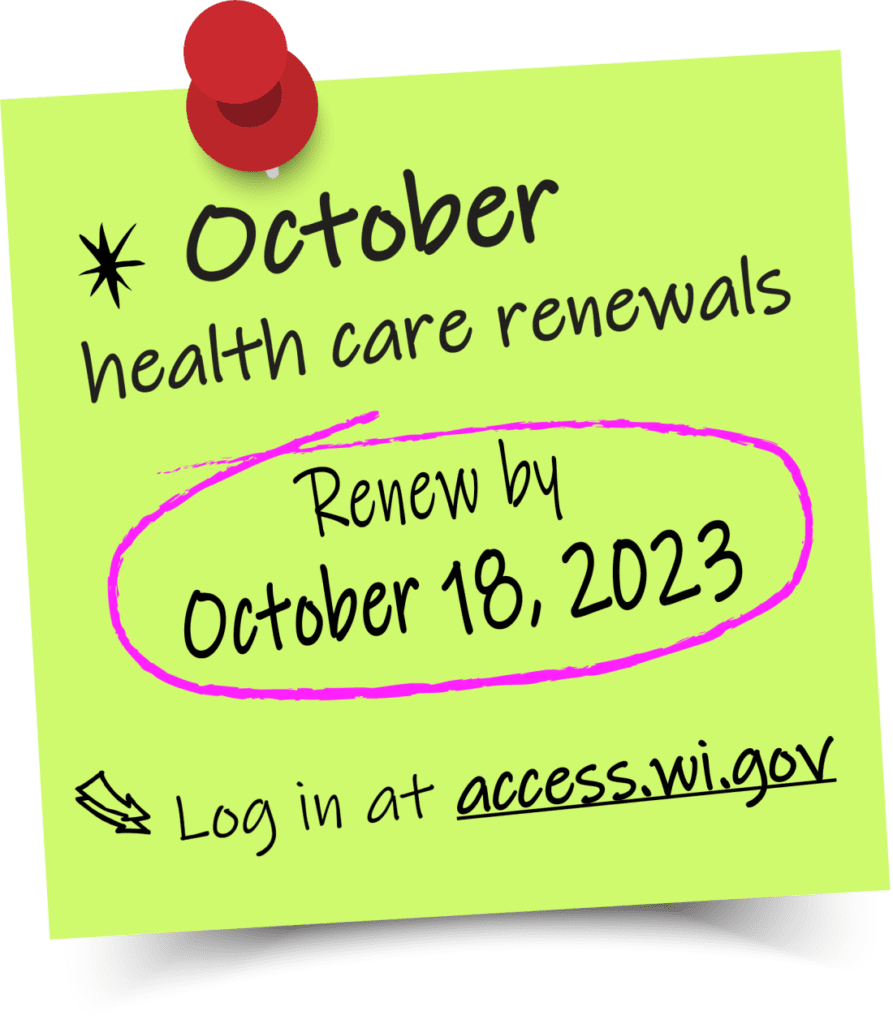 Find your "just right" renewal time and avoid delays or a gap in coverage.   For more information on timing, how to sign up for a renewal email reminder, and other important timing information, visit www.dhs.wi.gov/forwardhealth/renewalstatus.htm. 
RENEW NOW: those members whose renewal cycle ends October 31, 2023, renew by October 18, 2023, to avoid delays or a gap in coverage. 
Frequently Asked Questions
My Choice Wisconsin offers programs for individuals that qualify for Medicaid. Due to the COVID-19 emergency, Medicaid put temporary policies in place so more people could get and keep Medicaid benefits.
One of those temporary policies allowed members to continue coverage without renewing their Medicaid eligibility. The federal government has announced a change to these temporary policies. This means Medicaid programs will return to the regular renewal process that was in place before the COVID-19 emergency began. Check your mail! In March 2023, the Wisconsin Department of Health Services (DHS) will send you a notice with your planned renewal date.
If you have been enrolled in Medicaid or BadgerCare Plus at any time since March 2020, you still have benefits! Continue using your benefits to get the care you need to stay healthy.
Get Connected!
We're committed to providing a website that is accessible to the widest possible audience.
Learn More
We're here to help members, providers, and the community get information about our programs and supports for people in need.
View Contact Information
Learn basic eligibility and contact information for each My Choice Wisconsin program.
Program Contacts