At My Choice Wisconsin, our staff regularly receives uplifting emails from our Member Advisory Committee. These feel-good messages make our week and we're pleased they have agreed to include you in sharing their positive thoughts!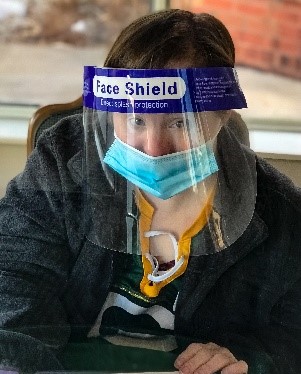 We appreciate and celebrate the contributions of essential workers during this pandemic. Today our focus is on our MAC member, Nealy. Since October 2020, Nealy has been working at Layton Terrace. Layton Terrace provides independent living and assisted living for seniors plus specialized assisted care for Alzheimer's or other forms of dementia. Layton Terrace is also a part of the My Choice Wisconsin provider network. Nealy is a COVID-19 Screener/Temperature Taker there. "I am an essential worker. I am proud to be a health care worker during the pandemic. I got my first dose of the vaccine earlier in January."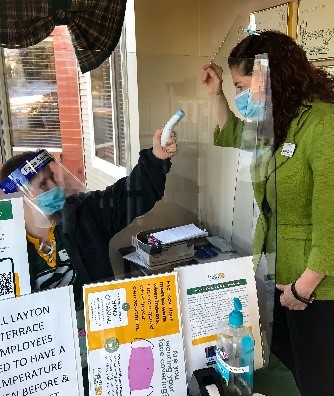 This is a great reminder that even during the pandemic, there are still competitive integrated employment (CIE) opportunities for our members. It also highlights how we might be able to partner with service providers in our own network to have them see the benefits of employing people with disabilities receiving long term care services. A potential WIN-WIN  for everybody.
Nealy is hopeful like the rest of us, that vaccinations will lead to an end to the pandemic later this year. With that in mind, she is already looking at technical college classes that she could take that would better prepare her for other jobs in health care. "I want to continue working in health care. I want to be a health care professional."