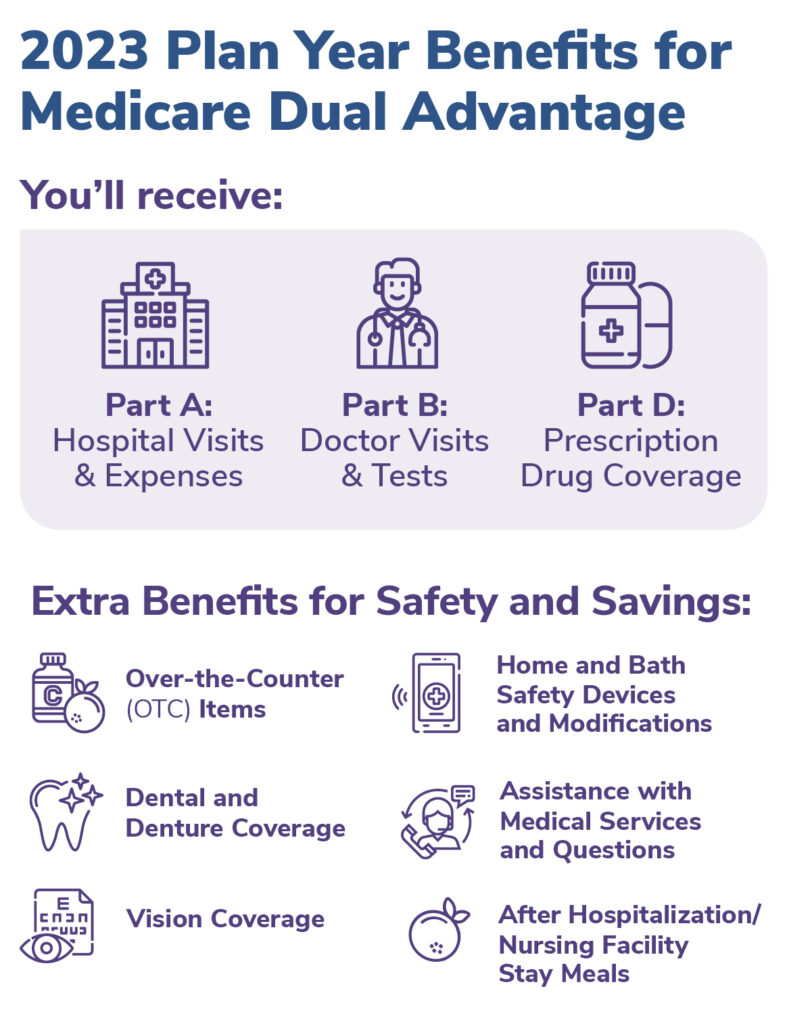 Medicare Dual Advantage (HMO SNP) is a Medicare Advantage plan for people who qualify for both Medicaid and Medicare. This plan has no monthly premiums or deductibles. This plan includes prescription medications and extra benefits tailored to keep money in your pocket. What benefits are those you ask? MCW's Dual Advantage plan has:
$100 a month allowance on OTC items. Order through our catalog or use your retail card at network locations.
Home and bath safety modifications up to $300 a year.
$2,500 per year for dental coverage including exams, cleanings, crowns, dentures, and more.
$150 a year towards glasses or contacts.
Meals to help you heal after a hospitalization or nursing facility stay.
And more!
Check out our Joining & Enrollment page and Understanding My Benefits page to learn more.
To talk to a Medicare Advisor, call 1-800-963-0035 (TTY: 711) or fill out this form!