At My Choice Wisconsin, our employees are passionate about the work we do. We come from all walks of life but are united by a dedication to serving our members and helping them find ways to live their healthiest, most independent lives. Read on to learn WHY we come to work every day!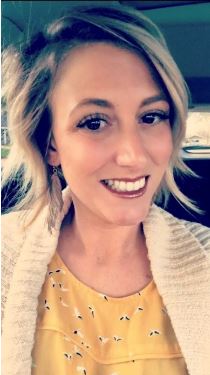 My passion for the healthcare field began at the age of 16 when I became a Certified Nursing Assistant (CNA). I knew then that I wanted to work within the healthcare field but was unsure where exactly I wanted to focus my attention.  
I decided to take some time off from school to really think about where I could make a difference.  While taking this break, I transitioned from caring for frail elders as a CNA to caring for individuals with intellectual disabilities.  In 2007, I began caring for a young boy who was diagnosed with Autism, was non-verbal, and had significant environmental and food allergies.  At that time, I knew very little about Autism.  When I met this family, we had an immediate connection and I just knew I needed to learn more.  I worked with this young boy and his family for approximately 10 years, and he has been my inspiration throughout.  I ultimately returned to college while continuing to work for this family and decided to obtain a degree in business management.  I was pleasantly surprised to find this degree offered many opportunities within the healthcare field.  While continuing to work for multiple young adults diagnosed with Autism, I also began working as a Referral Manager in a Skilled Nursing Facility.  Although this opportunity was a positive one, and it offered me personal connection with the residents there that I greatly enjoyed, I was looking for more.   
 In early 2015, a past co-worker reached out to me and recommended I apply for a position with what is now My Choice Wisconsin, as she felt that I would be a good fit.  Since that time, I have transitioned to a new role and am living out my passion by ensuring our members are receiving services to meet their care needs.  
MCW has not only been a great place to work and has offered me personal and professional growth, but MCW is part of a greater mission, something that goes above and beyond just a business level.