At My Choice Wisconsin, our employees are passionate about the work we do. We come from all walks of life but are united by a dedication to serving our members and helping them find ways to live their healthiest, most independent lives. Read on to learn WHY we come to work every day!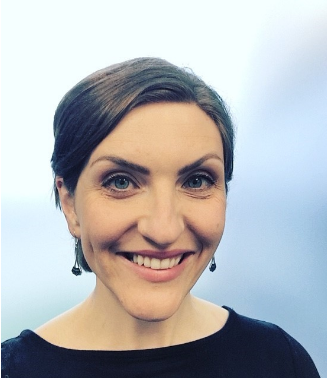 I started working directly with individuals with intellectual disabilities when I was 18 and continued to do so in a variety of roles for over ten years. Although I loved providing direct care, I decided to apply for a Care Manager position with My Choice Wisconsin after witnessing several situations in which a person's quality of life could have been greatly improved through coordination of the right services at the right time. Care Managers have such power to improve peoples' lives through coordination of timely, appropriate care; it's really amazing when you think about it! I was a Care Manager for over three years and look back on that time fondly, as I made many meaningful connections and feel that I was able to help a lot of people.
Moving into a leadership position was bittersweet; though I had to say goodbye to my members, it also meant that I could use what I'd learned over the years to support other Care Managers in helping even more people. I've been with My Choice Wisconsin for almost nine years and I'm still here because I care about our members and have seen firsthand how the services we provide change peoples' lives for the better. Additionally, I feel fortunate to have so many colleagues- both new and experienced- who are similarly passionate about and dedicated to what we do! My Choice Wisconsin is a wonderful place for people to gain skills and grow in their profession. I have had several talented mentors who have helped me develop as a leader, and I've enjoyed being able to pass on my knowledge to others. Ultimately, every day at My Choice Wisconsin brings new opportunities to make a positive impact in a variety of ways, and I'm thankful for each and every opportunity.