​Caring Starts with Member-Centered Care
Who's on my care team?
You, the member! 

Your Care Manager and your Registered Nurse (RN) are your main contacts and the primary managers of your care plan

Your Nurse Practitioner provides medical expertise to your Care Manager and Registered Nurse

My Choice Wisconsin subject-matter experts are here to help when needed
Case Aids assist your team by helping coordinate services and appointments. Members also have access to a Registered Nurse via phone 24-hours a day. 
I'm a new member. What happens after I enroll with My Choice Wisconsin?
New Member Welcome Packet – your informational packet and member ID card will arrive in the mail

Welcome call – your care team will call you within the first three

days of your enrollment date to introduce themselves and welcome you to the program

Home visit – your care team will set up a home visit within 10 calendar days of your enrollment date. We like to visit you at home to:

Get to know you 

Share information about the program

Make sure you're living in a safe and healthy home

Talk about the care planning process
What does my care team help me with?
Creating and updating your care plan and making changes when needed

Determining health and long-term care goals

Coordinating your services and healthcare appointments

Functional and financial eligibility for the program

Self-directing

your services

Employment

in your community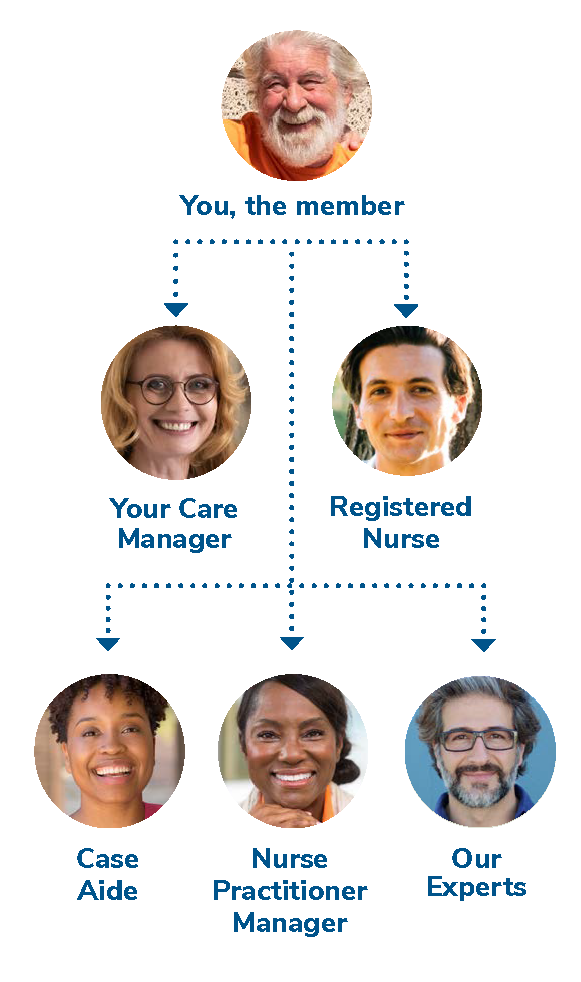 Get More From Partnership
Partnership helps members manage health, medical, and long-term care needs.
See County List
My Choice Wisconsin promotes member independence through Self-Directed Supports.
Learn More